Supersonic Jet Collaboration
Spike Aerospace is leading a global collaboration of aerospace partners to design, develop, and bring to market the Spike S-512 Quiet Supersonic Jet. Our partners, consultants, and engineers share a commitment to advancing aviation and supporting the Spike vision for civilian supersonic flight.
---

Siemens PLM Software, a business unit of the Siemens Digital Factory Division, is a leading global provider of product lifecycle management (PLM) and manufacturing operations management (MOM) software, systems, and services, with over 15 million licensed seats and more than 140,000 customers worldwide. Headquartered in Plano, Texas, Siemens PLM Software works collaboratively with its customers to provide industry software solutions that help companies everywhere achieve a sustainable competitive advantage by making real the innovations that matter.
For more information on Siemens PLM Software products and services, visit: http://www.siemens.com.
---

MAYA Simulation works with engineering firms to solve their most challenging issues. Their expertise in CAE and ability to address the specific needs of companies' applications, processes, organization, and resources help promote innovation, reduce product cost, improve quality, and accelerate time-to-market. As a core Siemens PLM Software partner, MAYA possesses an intimate knowledge of a broad range of products and technologies that enable the delivery of end-to-end solutions customized to meet the most demanding customer needs.
For more information, visit: http://www.mayasimulation.com
---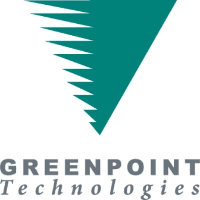 Greenpoint Technologies is a premier Business Jet Completion Center, creating superior aircraft products and VIP completions. Greenpoint provides turnkey VIP completions with an exemplary 99 percent on-time delivery rate in nearly 30 years of operation. Greenpoint Technologies is part of Zodiac Aerospace, a world leader in aerospace equipment and systems for commercial, regional and business aircraft, as well as helicopters and space applications. To learn more about Greenpoint Technologies, visit http://www.greenpnt.com.
---

BRPH. Whether it's a complex manufacturing campus or a gravity-defying feat of engineering, BRPH concepts, designs, manages and creates facilities and solutions that help get the job done—beautifully and intelligently. BRPH gleans from 50 years of experience. Our market-based project teams consist of professionals who work almost exclusively in the client's industry and are known for their innovative approach and proven ability to transform concepts into successful outcomes for our clients.
---
Aernnova has over 4,300 employees and is headquartered in Spain, with offices in eight countries including the US. With more than 1,000 engineers, Aernnova's engineering division provides high-value-added product and manufacturing engineering services to leading OEMs and Tier 1 companies.
As a leading aerostructures company, Aernnova specializes in the design and manufacturing of aerostructures and components such as wings, empennages, and fuselage sections. With strong capacities, capabilities, and a long track record in engineering, manufacturing, and program management, Aernnova contributes cost-efficient and reliable solutions to its customers through a flexible scope of activities performed by specialized and globalized business units for engineering, composites, metallic components, and product support.
Aernnova is among the top ten aerostructures companies in the world, and is involved in more than 20 aerospace programs for the leading OEMs, such as Boeing, Airbus, Embraer, and Bombardier.
For more information, visit: http://www.aernnova.com
---

QEI was founded in 1997 to provide quality advanced engineering services. Quartus Engineering Incorporated specializes in the design and analysis of mechanical systems using computer-aided technologies. They are committed to serving the needs of the engineering community in a timely and cost-effective manner.
Facilities
QEI's engineering facilities are located in San Diego, California and Sterling, Virginia. They have state-of-the-art computer systems and test equipment utilizing industry-leading software.
Engineering Services
Quartus Engineering Incorporated provides a wide variety of engineering services to an array of industries in order to meet to their technological challenges. Quartus personnel are experts in using computer-aided engineering (CAE) tools to formulate solutions, allowing their customers to bring products to market within budget and on time. Their staff specializes in the design, analysis, and testing of mechanical systems for myriad industries.
For more information, visit: http://www.quartus.com
---