Building the Future of Aviation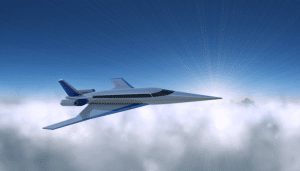 Spike Aerospace, Inc. is leading a global collaboration of world-class aerospace firms in development of the world's first quiet supersonic jet, the Spike S-512. This revolutionary luxury aircraft, with patent-pending Quiet Supersonic Flight technology, will cut flights times in half.
Spike's world-class team of senior engineers, executives and advisors have backgrounds from top global aerospace companies including Gulfstream, Boeing, Eclipse, Icon, Embraer, Honeywell and others.
Leading aerospace firms, including Greenpoint Technologies, Siemens, MAYA, BRPH, Aernnova, and Quartus Engineering are providing their expertise in aircraft design, engineering, manufacturing and testing.
Spike Aerospace is based in Boston, MA.
For media inquiries or to learn more about Spike Aerospace and the S-512 Supersonic Business Jet, please contact us.
Fly Faster. Do More.