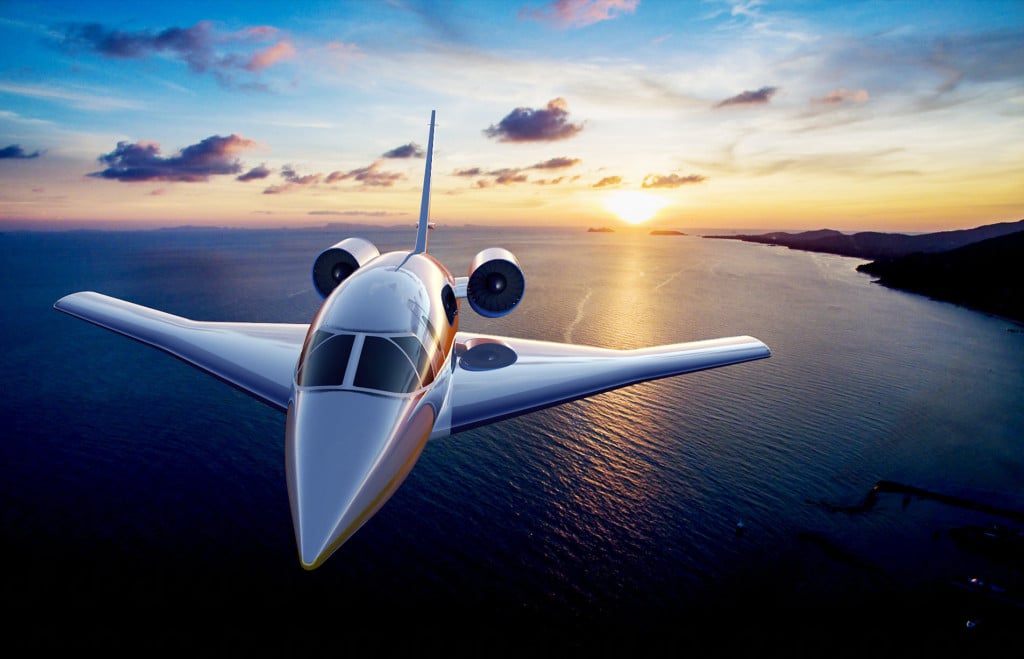 Earlier this month in Denver Colorado, for the first time on one stage, six companies came together to discuss and debate supersonic flight at the AIAA Aviation 2017 conference in Denver. For Spike Aerospace, it was a wonderful opportunity to share its vision for supersonic flight, the future of aviation and explore the opportunities.
The invited panel included 2 early-stage companies (Spike Aerospace and Boom Technologies), 2 well-established aircraft manufacturers (Gulfstream and Lockheed Martin), a leading engine manufacturer (Rolls Royce) and the leading aerospace research organization (NASA).
Vik Kachoria, President & CEO of Spike Aerospace talked about the tremendous value of getting to places faster by flying supersonic. He quipped "Nobody has ever said 'can we spend more time in this plane?' or 'can we circle around for a few more hours?' Everyone wants to get where they are going faster and off the plane." Mr. Kachoria also talked about the importance of doing it responsibly and the absolute necessity of minimizing the sonic-boom.
"Nobody has ever said 'can we spend more time on this plane?'"
The audience asked the panelists a number of excellent questions including one on how new entrants like Spike can compete with the well-established companies — do they have the resources and the know-how?
Vik Kachoria responded that Spike Aerospace has several advantages over the other players including a singular focus on supersonic flight without legacy products to support; a smaller and more nimble organizational structure; as well as a very compelling vision and executable roadmap for bringing supersonic flight to market.
As far as resources and know-how, the company has put together an incredible team of over 45 very experienced senior engineers and executives with backgrounds in supersonic aerodynamics, propulsion, certification, structures, avionics and manufacturing. Spike Aerospace's Chief Engineer, Dr. Anutosh Moitra, spent 40 years at NASA and Boeing specifically working on supersonic and hypersonic vehicle design. All of the other senior engineers also have equally as impressive backgrounds at Gulfstream, Boeing, Eclipse, Rockwell Collins and others.
Spike Aerospace is making fantastic progress in developing its first flying prototype aircraft – more on that later this summer.
Photo includes moderator Peter Coen, project manager of commercial supersonic technology, NASA's Langley Research Center; Michael Buonanno, deputy chief engineer, QueSST X-Plane, Lockheed Martin; Robert Cowart, director of supersonic technology development, Gulfstream Aerospace; Vik Kachoria, president and CEO, Spike Aerospace; Blake Scholl, founder and CEO, Boom Technology; Gurdip Singh Ubhi, business development executive, Rolls-Royce.