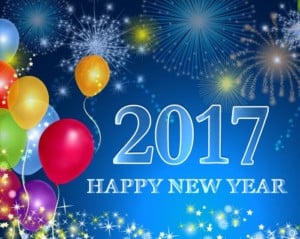 With all the fun parties and celebrations over, Spike Aerospace has been reflecting on what we accomplished in 2016 and what is ahead in 2017. It is amazing how quickly all the successes can get lost or forgotten with day-to-day meetings, travel and efforts. Looking back, it was a fantastic and successful year with 2017 looking even more exciting.
Spike Team
Spike Aerospace continues to expand and fill-out our team. We have added engineering experts in propulsion, structures and prototype fabrication.  Several wonderful executive advisors have joined the team to assist in sales to individual and commercial customers. In addition, we have also expanded our network of investor advisors.
Spike Partnerships
I'm amazed how many relationships we developed in 2016 with companies who share our vision for a Quiet Supersonic Jet. Aernnova (Spain) has been assisting structures. Siemens (Germany), Maya (Canada) and CD-Adapco (US) have provided tremendous support in engineering software, consulting and services. Quartus Engineering (US) has done some wonderful work on aeroelasticity and flutter analysis. Kappa Optronics (Germany) is providing cameras for testing purposes. Our partnership with Greenpoint/Zodiac Aerospace (US/Canada) will be assisting in designing the aircraft cabin as well as other systems. BRPH (US) is putting together initial designs for a manufacturing facility layout. We have also been working with engine companies, flight deck providers and simulator developers.
Together, our engineers have advanced our multi-disciplinary engineering processes, CFD analysis of the aircraft and continued efforts to further minimize the sonic boom. Another team has been building a demonstration of our Multiplex Digital windowless cabin. And we are working on our first flying demonstrator (more on this later).
Designing and building a supersonic jet is definitely a team sport. I can't be more thankful for the efforts of everyone on our team as wells as our partners and all those who supported our vision.
Spike in the News
In 2016, Spike Aerospace was featured in hundreds of articles as well as several TV and radio interviews. These included Bloomberg TV, The Economist, DubaiEye Radio, BBC Radio, Wall Street Journal, Aviation Week and many others. The world-wide media exposure reflects the excitement the general public and the industry has in the reintroduction of supersonic flight. It also is an exciting acknowledgement of Spike's as one of the leaders in the field.
Thank you. Best Wishes to All for a Wonderful and Happy 2017