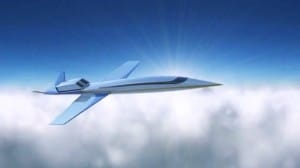 Darren Quick at New Atlas recently wrote a blog post about the Spike S-512. Since that original article was published, another 30 or so blogs and other sites have written about our supersonic jet project.
Check out Darren's New Atlas article:
http://www.gizmag.com/spike-aerospace-s-512-supersonic-business-jet/30242/
This publicity is very exciting, and it shows how much interest there is in a supersonic jet among the general public, engineers, partners, potential investors, and potential customers.
You can check out some of the other articles that have been written about the Spike S-512 Quiet Supersonic Jet at Recent Press.