It has been a quite a few months since our last announcement, and I'm sure many folks are wondering what is happening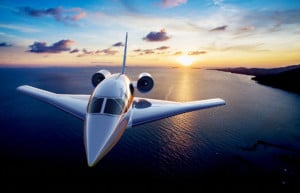 at Spike Aerospace. I'm happy to let you know that we have been very busy working on multiple aspects of the Spike S-512 Quiet Supersonic Jet. We continue to advance the aircraft design, add to our management and engineering team, work with partners, and talk with select interested parties.
I wish we could accomplish aerospace engineering at supersonic speeds, but designing an aircraft takes a long time. A supersonic private jet just takes a bit longer.
I know that is all a bit vague, and you were hoping for some more juicy details. Don't worry; we'll be sharing several exciting updates in the next couple of months.
In the meantime, Spike Aerospace continues to lead the way in developing the world's first supersonic business jet.